Click on a quick gig below to find relevant freelancers
Top Content Microgigs on Moonlyte
Top Design Microgigs on Moonlyte
Top Legal Microgigs on Moonlyte
Why use Moonlyte as a business?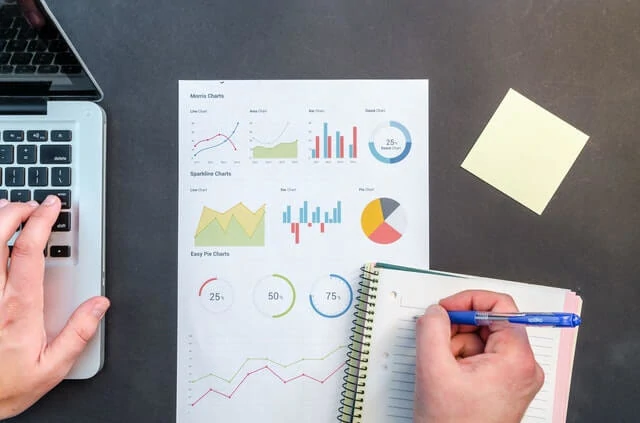 Create a project
Create a project with your requirements and post it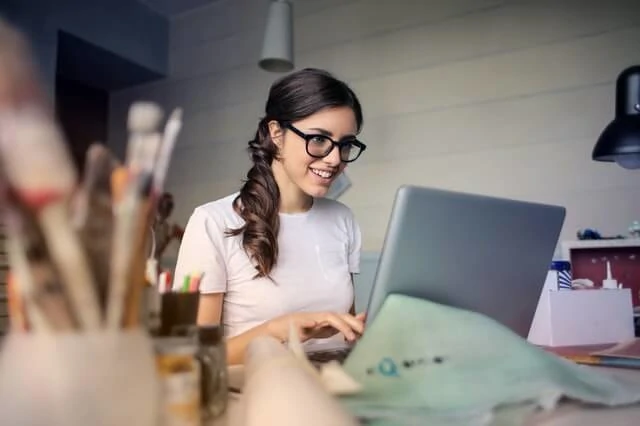 Shortlist freelancers
Shortlist freelancers based on their profiles and create custom contracts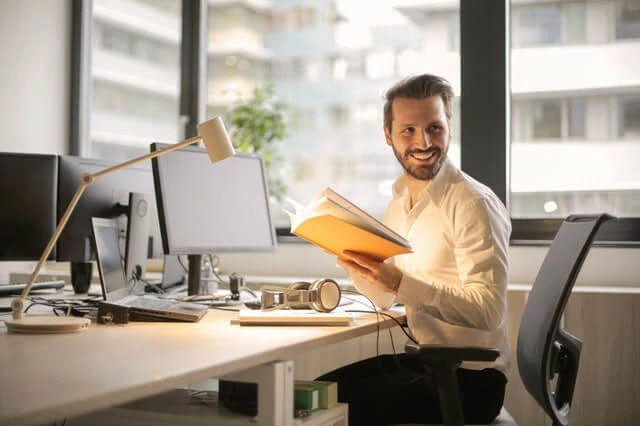 Get work done
Freelancers work on your projects with automated payments and invoices
HAVE SOMETHING MORE ELABORATE IN MIND?
POST A CUSTOM REQUIREMENT
6300+
BUSINESSES
Trust us to make them more efficient and agile
124300+
FREELANCERS
Waiting to help your business meet it's goals
Business Leaders Speak
Important notes, forecasts and tips from industry veterans
on how companies can hire freelancers online and prepare
for increasingly dynamic business needs.
Prabir Jha
Founder & CEO
Prabir Jha People Advisory
The biggest problem for accepting, absorbing and assimilating the gig economy is the mindset. If we can overcome this mindset and the inherent naysayers, that any new change in behavioral economics will mandate, I think we will finally get to a better situation.
Lloyd Mathias
Marketing & Business Strategist
Angel Investor
I think an organized gig economy will be of great benefit to the start-up ecosystem primarily because in that sense it creates a perfect marketplace.
Look at it as a big opportunity, for one, you're going to have skill sets that may not be currently on your roster.
Peter Yorke
CEO
Yorke Communication
In the last 3 years our manpower is actually reduced but we have increased the freelancer network.
So as an entrepreneur if you are in the creative business it is well worth looking at building a freelancer community.
Previous
Next
The Moonlyte Blog
All you need to know – from hiring the best freelance talent to the best freelance jobs in India,
from managing your time to managing clients and much more.
freelance jobs
freelance jobs online
freelancer
work from home
freelance work
gig economy
gig economy and india
gig employment
COVID19 & The Rise of Gig Employment: How it impacts the future of business
Flexible workforce
Flexible working hours
Flexible jobs
Working remotely from home
5 Business Advantages of Having a Flexible Workforce during COVID-19
business
gig
gig business
Ways your business can benefit from the gig economy
how to use moonlyte
create challenge
curate freelancer
moonlyte for business
rating
reviewing
milestones
What's the best way to use Moonlyte as a business?
Lean Resource Management
Project Resource Management
Cost Reduction
Freelance Workforce
Gig Economy
A Complete Guide to Effective Lean Project Resource Management
Gig Economy
freelance jobs
freelance
freelance economy
freelancing
freelance work
India and the Gig Economy
gig employment
human resources
HR
remote work
work from home
freelance work
gig economy
recruitment
technology
hybrid work structure
Evolving Role of HR: Adapting to an Emerging Gig Economy
Working remotely from home (FKW)
Remote jobs online
Working from home office
Companies that offer work from home
Hiring remote
People working from home
Why working remotely from home is beneficial for both the employee and the business
freelance
freelancers
hiring
freelancing
web developer
hiring web developer
website development
hire freelance web developer
6 Reasons Why You Need to Hire a Freelance Web Developer
recruitment
post pandemic
liquid workforce
The Future of Recruitment Post-COVID 19
Employee attrition
employee retention
how to reduce employee attrition
Everything you need to know about Employee Attrition
Employee retention Strategy
how to reduce employee Attrition
employee retention
Building Culture
Employee Engagement
remote work
Employee Retention Strategies that Work: Bringing remote workers on board
manage freelancers
freelancers
freelance
freelance management
6 ways to manage freelancers effectively
freelance
freelance jobs
hire a freelancer
freelancing
affordable freelancers
freelance work
Freelance
Freelancing
how to hire freelancer
tips to hire freelancer
interviewing
Tips for interviewing and hiring freelancer
freelance
freelancing
time management
freelancing tips
Five questions that every client asks a freelancer
Employee retention Strategy
how to reduce employee Attrition
Hiring a right person
8 Actionable employee retention strategies every company must follow
gst for freelancers
gst on freelancers
gst registration for freelancers
GST
TAX
freelancing
Can GST help your freelancing business?
Freelancer
Gig economy
Lean
Agile
cost saving
Specialised skills
expertise
risk
plug and play
skills on demand
How using Freelancers can help your company stay lean and agile
freelancers
business
hiring
employee
full time employee
Does your job require a freelancer or a full timer?
moonlyte
gig economy specials
business speak
full video
gig economy and india
industry 4.0
ajay nanavati
Ajay Nanavati - Gig Economy Specials (Full Video)
Employee retention Strategy
how to reduce employee Attrition
employee retention
Employee Engagement
Retention strategies that work: Embracing employee attrition
how to find freelancer
freelancer
quality freelancer
find quality freelancers
hire quality freelancers
How do you find a freelancer that fits your business domain?
Work From Home
Remote Working
Technology
Hybrid Work Structure
Gig Economy
Contingent Workforce
Is work from home permanent even after the pandemic?
freelancer
freelance
gig economy
why hire a freelancer
Are freelancers a good option for an established enterprise business?
Technologies
remote
remote work
remote working
freelance
freelancing
freelancers
new age technologies
tips for hiring freelancers
tips for interviewing candidates
hiring a freelancer
freelancer interview
Freelance
Freelancing
how to hire freelancer
Tips for hiring freelancers: Creating a positive interview experience
Procap
Community
Points
Create
Contribute
Interact
Moderate
Curate
Network
Circles of Influence
Everything you need to know about ProCap
Gig Economy
growth of the gig economy
freelance jobs
freelance
freelance economy
freelancing
freelance work
How is the Gig Economy changing careers for the next generation
Hire a freelancer
freelance
freelancer jobs
freelance work
how to hire freelancer
gig economy
Five traits to look for when hiring a freelancer
hiring
freelance
freelancing
freelancers
startups
gig economy
hiring freelancers
hire freelancers
startups hiring freelancers
Why startups prefer hiring freelancers
team
remote workers
freelance remote work
freelancer
freelance
freelancing
remote team members
team members
company culture
Building culture in a remote team
remote team
How to build a culture in a remote team
how to use moonlyte
curation
challenges
curate freelancers
verification
How do we curate our freelancers?
Employee Onboarding
Cost Benefits
Productivity
Accountability
Onboarding Freelancers
Culture
Communication
A Complete Guide to Perfecting the Employee Onboarding Process
Hiring Costs
Recruitment Costs
Employee Attrition
Budget Hiring
How to hire employees within your budget
small business
business
accounting
accounting practices
accounting for small business
companies
freelance accounting
company
Best Accounting Practices for a Successful Small Business
Small and medium enterprises
Gig employment
Strategic business management
Flexible workforce
SME companies
Hiring freelancers
How tapping into gig employment has helped small and medium enterprises and start-ups to thrive during the COVID-19 pandemic
Freelance work
cost reduction
HR recruitment
hybrid workforce
human resources
What are some cost reduction techniques organizations can undertake during COVID- 19?
Payment
Payment Mode
Payment Mechanism
Payment on Delivery
Payment Guarantee
Funding
How does the Moonlyte payment process work?
recruitment
budget
recruiting on a budget
recruitment budget
hiring
3 Tips for Smart Budget Optimization for Recruitment
startup
team
building team
startup team
business
company
Five Tips on How to Build a Start-up Team: What You Need to Know for 2020
design
projects
designer
design brief
freelancing
write a good design brief
brief a designer
How to Write a Design Brief to Keep Your Projects on Track
team
building a good team
building a team
how to build your team
company
business
startup
freelance
freelancers
Successful startup
Low investment high profit business
Cost reduction strategies
Cost optimization
Gig working
Hire freelancers
5 Effective Cost Reduction Strategies to Build a Successful Startup in the Pandemic
Gig economy
Technology
work from home
hybrid contracts
future of work
The Gig Economy is a Borderless Economy
Hire a freelancer
Freelance developer
Freelance website developer
Freelance accountant
Freelance translator
5 Things You Didn't Know You Could Hire A Freelancer To Do
HR
Human Resource Planning
Turnover Rates
Retention
Freelancers
Contract Workers
2021 Recruitment Trends: The Essentials of Strategic Human Resource Planning for a New Year
How to grow your business
How to grow your business online
Improve customer service
Cost reduction strategies
Cost optimization
How to grow your business fast without spending much? Top Tips for Small Businesses and Startups
TDS
taxes
taxation
Tax deducted at source
remittance
liability
194-O
194-J
What you need to know about taxation on Moonlyte as a Business
is moonlighting legal
moonlighting legal in india
moonlighting legal issues
is moonlighting ethical
Legitimacy of Moonlighting Moonlyte aims to change the way the world works by creating the largest gig platform where verified and skilled talents and exciting clients come together to make it work.